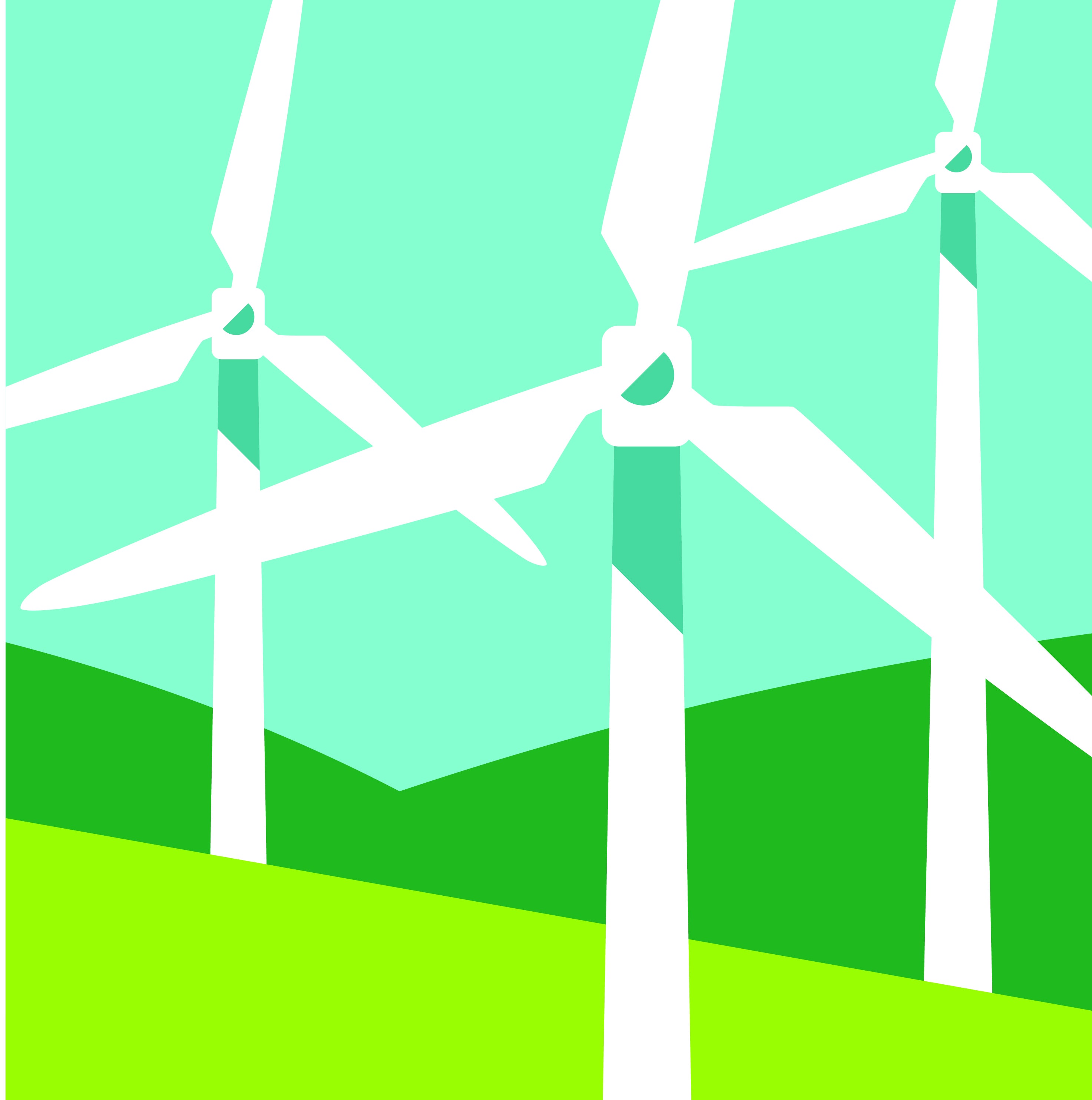 Green Power, or renewable energy is produced by resources that are replenished naturally and minimize harm to the environment.
MEC buys a type of green power called Environmentally Preferred Power (EPP) from Bonneville Power Administration. EPP is generated from environmentally friendly resources that have a low impact on fish and wildlife and do not pollute.
Currently, the EPP we purchase is 100% wind and comes from three wind generation facilities located in Oregon and Washington. These facilities include Stateline Wind Project (20 miles west of Walla Walla, Washington along the Oregon-Washington border), Condon Wind Project (five miles northwest of the town of Condon, Oregon), and Klondike Wind Project (7 miles east of Wasco, Oregon).
Three leading northwest environmental groups have endorsed EPP.
Natural Resources Defense Council

Renewable Northwest Project

Northwest Energy Coalition
We cannot guarantee that "green" electrons will reach your home or business, but we can guarantee that the amount you purchase will be delivered to the Northwest power grid.
Green power is more expensive. How much extra you pay depends on the quantity of green power you sign up for. The cost is in addition to your regular electric charges. You can choose the quantity in 100 kWh blocks with a minimum purchase requirement of two blocks (200 kWh represents 15% of the average monthly residential usage). The cost for 200 kWh is $5.00 per month.
If you are a business owner, contact us for how you can buy green power for your own business.
Our Green Power Business Members are:
Bonneville Power Administration

Midstate Electric Cooperative

JETW Co. Inc.

Sunriver Nature Center

Sunriver Owners Association Administration and Police Facility

Sunriver Brewing
Does this project make a difference?
Yes. By supporting green power, you are helping the planet by offsetting the need to generate more non-renewable electricity. You are embracing the opportunity to make a difference not for today, but for generations to come.
Call Us Today! 541-536-2126 or 800-722-7219 option 5.